This site is dedicated to Benjamin Fishman and his art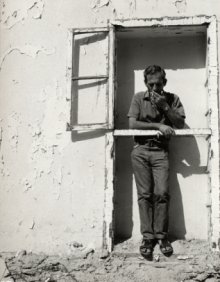 Throughout his life Benjamin photographed people, architecture, scenery, works of art, and scenes in which he staged himself and all sorts of objets trouvés.
You can find here a selection of his computerized photography. The works were all created in his last years, and are divided into categories by subject.
For viewing them on a larger scale, you can either watch the silde show or click on any photograph.
There is also a biography and an account of his photography exhibitions: two were held in Israel, and one in Germany. You can also find on the exhibitions page a television interview conducted with Benjamin during his last exhibition.